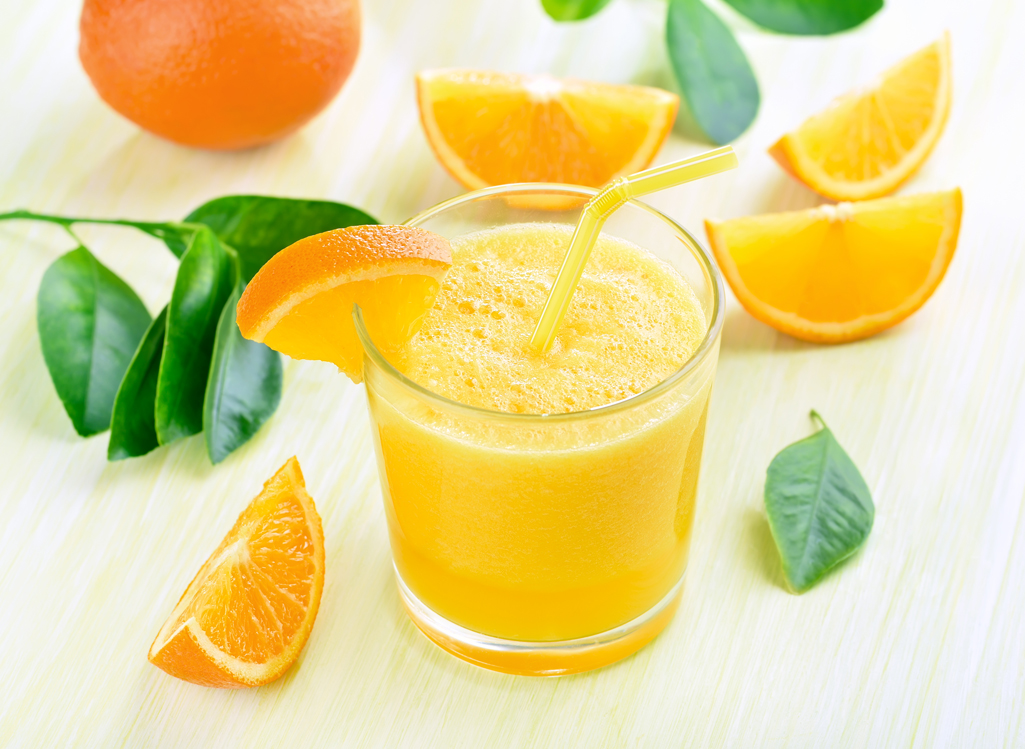 Face the winter season with a sunny and delicious recipe and fuel up with Vitamin C which is required for normal growth and development.
Why Vitamin C is essential?
It repairs and preserves bone, teeth and cartilage;
It helps heal wounds faster;
It builds protein that is consumed by the body to form skin, blood vessels, tendons and ligaments;
It contributes to iron absorption.
A yummy way to get your Vitamin C!
This simple recipe requires very few ingredients and it is perfect for morning rush.

| | |
| --- | --- |
| 5 mins | 2 servings |
Ingredients:
2 cups of ice
4 oranges that have been peeled
1 cup of pineapple or mango
1/3 cup of almond or coconut milk
2 tablespoons of honey
1 teaspoon of vanilla
You will also need:
Directions:
First of all, use your cutting board to chop the oranges into pieces. Combine all of the ingredients into a blender until it is silky smooth.
Voila! Pour, add an adorable straw and enjoy this delicious and healthy recipe!